Christmas Gift NEW IPAD SATCHEL Black SLIM BRIEFCASE REAL COW LEATHER THIN Fit all iPads IPAD 2 IPAD 3 IPAD3
FEATURES:FITS ALL IPADS. NEW IPAD. IPAD 3.IPAD3.Very thin real leather Apple iPad case ever.Fits the iPad like a glove. May fit Samsung Note as well-HIGHEST QUALITY STAINLESS STEEL HARDWARE-HIGH QUALITY DETACHABLE AND LENGTH ADJUSTABLE LEATHER RE-ENFORCED NYLON STRAPS -HIGH QUALITY SNAP CLOSURE LOCK-FULLY LINED WITH SOFT VELVET MICRO FIBRE TO KEEP THE APPLE IPAD 1 AND IPAD 2 SAFE.EXTRA PADDED FOR EXTRA PROTECTIONLength of strap(fully detachable and length adjustable straps):Longest for cross body use: 27 inches or 68cmShortest for Carrying in shoulder: 13.5 inches or 34 cmLeather Handle: 1.5 incjes or 4 cm from the top end of the apple ipad bag.Outside Dimensions of this bag: In Centimetres: 26.2cm X 21.6cm X 1.2cmIn Inches:10.5 inches x 8.3 inches x 0.5 inchesBRAND NAME: CHEL&FORDMADE IN UK .Brand New .Fit for apple ipad 1 & 2 .100% GENUINE LEATHER .HANDMADE PURE GENUINE LEATHER Colours Available:Full Grain Black or Rustic & Rugged Finish Brown (leather is specially treated to give the special rugged and rustic finish) orFull Grain Brown
You will earn
32
loyalty points with this purchase

BRAND NEW real cowhide leather BRANDED apple
New iPad Satchel/ ipad 2 satchel handbag/briefcase/pouch portfolio
with carry strap and unique handle.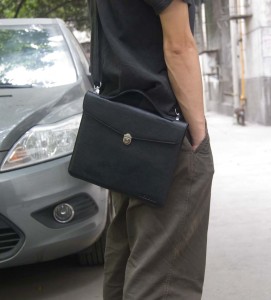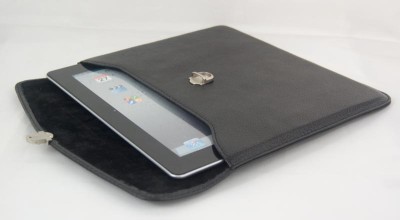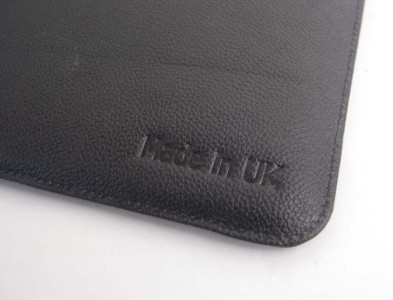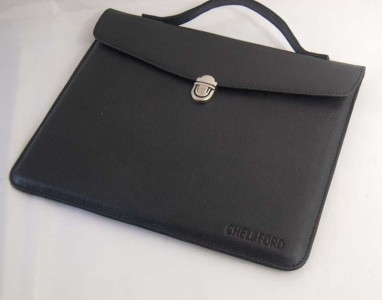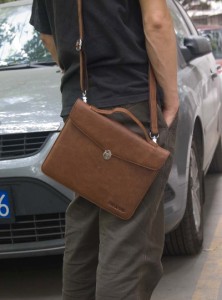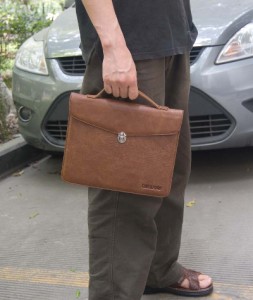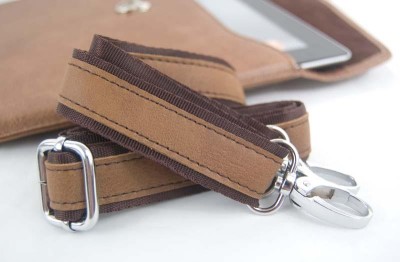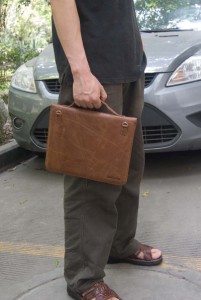 VERY SLIM PROFILE TO CARRY IN YOUR BRIEFCASE
2012 Collection
Brand: Chel&Ford
Material : 100% full grain Leather
Colour: Black or Light Brown or Rustic brown
Size:
Outside Dimensions of this bag:
In Centimetres: 26.2cm X 21.6cm X 1.2cm
In Inches:10.5 inches x 8.3 inches x 0.5 inches
FEATURES
Very thin real leather Apple iPad case ever.Fits the iPad like a glove. May fit Samsung Note as well
-HIGHEST QUALITY STAINLESS STEEL HARDWARE
-HIGH QUALITY DETACHABLE AND LENGTH ADJUSTABLE LEATHER RE-ENFORCED NYLON STRAPS
-HIGH QUALITY SNAP CLOSURE LOCK
-FULLY LINED WITH SOFT VELVET MICRO FIBRE TO KEEP THE APPLE IPAD 1 AND IPAD 2 SAFE.
EXTRA PADDED FOR EXTRA PROTECTION
Length of strap(fully detachable and length adjustable straps)
:Longest for cross body use: 27 inches or 68cm
Shortest for Carrying in shoulder: 13.5 inches or 34 cm
Leather Handle: 1.5 incjes or 4 cm from the top end of the apple ipad bag.
| | |
| --- | --- |
| Brand | CHEL&FORD |
| Condition | New |